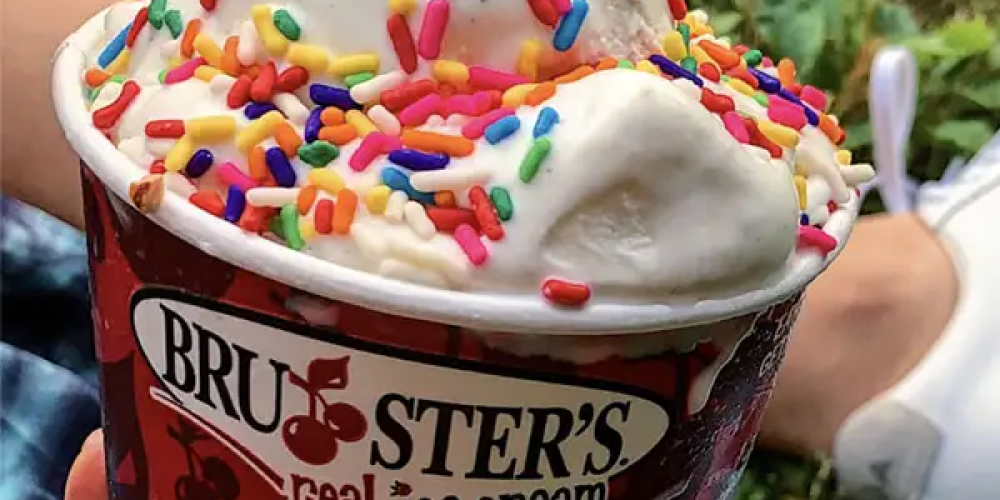 By Kerry Pipes
For more than three decades now Pittsburgh-based Bruster's Real Ice Cream has been scooping up extraordinary ice cream topped with stellar customer service. It's a one-of-a-kind brand skilled at crafting premium ice cream that's made on site in its stores and served up to a growing legion of fans. Despite the Covid-19 pandemic of 2020, Bruster's experienced system-wide sales increases, a rise in store traffic, and the addition of more than two dozen new franchise agreements last year.
The 2020 year-end system performance numbers speak for themselves:
System wide sales increased 17% over 2019
System wide same-store-sales have increased a cumulative 48.37% over the last seven consecutive years.
System-wide transactions increased by 5.47% over 2019
System-wide average ticket increased 10.31% over 2019
Added 28 new franchise agreements in 2020
With these kinds of numbers and this kind of momentum, 2021 is shaping up to be another bell-ringer of a year at the premium, handcrafted ice cream brand. If you are looking for a franchise business to invest in, there are dozens of reasons why you should consider Bruster's Real Ice Cream, says CEO Jim Sahene.
"We have a core value of only serving fresh products. We control the process from cow to cone resulting in a premium product that is never deep frozen," he says. "Our franchisees bring a passion and dedication to the business, and are committed to our brand and the people at their stores."
And there are so many other reasons why Bruster's Real Ice Cream is a solid franchise opportunity. It's a proven business model, there is a collaborative effort among franchisees and between franchisees and the corporate office, it offers multiple revenue streams (include mobile units and catering), low overhead, site selection support, and much more.
"Our franchisees benefit from our sophisticated data-driven analytics and proven targeted social media campaigns," says Kim Ellis, VP of Franchise Development & Legal for Bruster's. "We also have a comprehensive customer loyalty program and outstanding franchisee validation."
Sahene adds, "Our franchisees didn't just survive 2020, they thrived!" And, he says, there's every indication that trend will continue in 2021.
The ice cream brand offers a path of growth, opportunity, and smiles and its passionate franchisees lean on its core values of respect, accountability, involvement, heart, and fun.
Bruster's Real Ice Cream begins with a proprietary, home-style mix delivered fresh from its dairy. Certified Ice Cream Makers in each shop craft more than two dozen flavors each day. All told, the brand features 150 flavors of handcrafted ice cream, yogurt, Italian ice, and sorbet.
On the grow, today there are nearly 200 Bruster's Real Ice Cream locations in 21 states, Guyana, and South Korea. If you are interested in finding out more about franchise opportunities with Bruster's Real Ice Cream, call (724) 312-8739 or visit www.brustersfranchise.com for more information.
Source: Franchising.com, January 2021