By: Kerry Pipes
Franchising.com – October 2022
The taste of Bruster's chocolate raspberry truffle ice cream in a waffle cone was the crystallizing moment when Anna Wytiaz, Bruster's franchisee, knew she was destined to open a Bruster's franchise location in her Florida community.
"My dad is from Pittsburgh so my siblings and I always looked forward to going to Bruster's when visiting family," recalls Wytiaz. "But when my mom took one bite out of the chocolate raspberry truffle she said, 'We need to open a store'."
That's just what happened.
Though she was working in a successful corporate job in Windermere, Florida, Anna Wytiaz knew the brand's 150 flavors of premium, handcrafted ice cream, yogurt, and more, combined with her the family's love for the Pittsburgh-based brand, was a recipe for success.
"The management part has been what I expected but the fact that I really love what I do has been a surprise," she says. "I always want to be at the store, and I think to want to come to work is so rare for many people, and I was not expecting that."
"Anna has created a culture that is fun for her employees," says Jim Sahene, Bruster's CEO. "She is one of our top operators in Florida and it has to do with her outstanding attitude. In fact, we showcased her in a behind-the-scenes video recently and her joy for the brand shines through!"
To see the video: youtube.com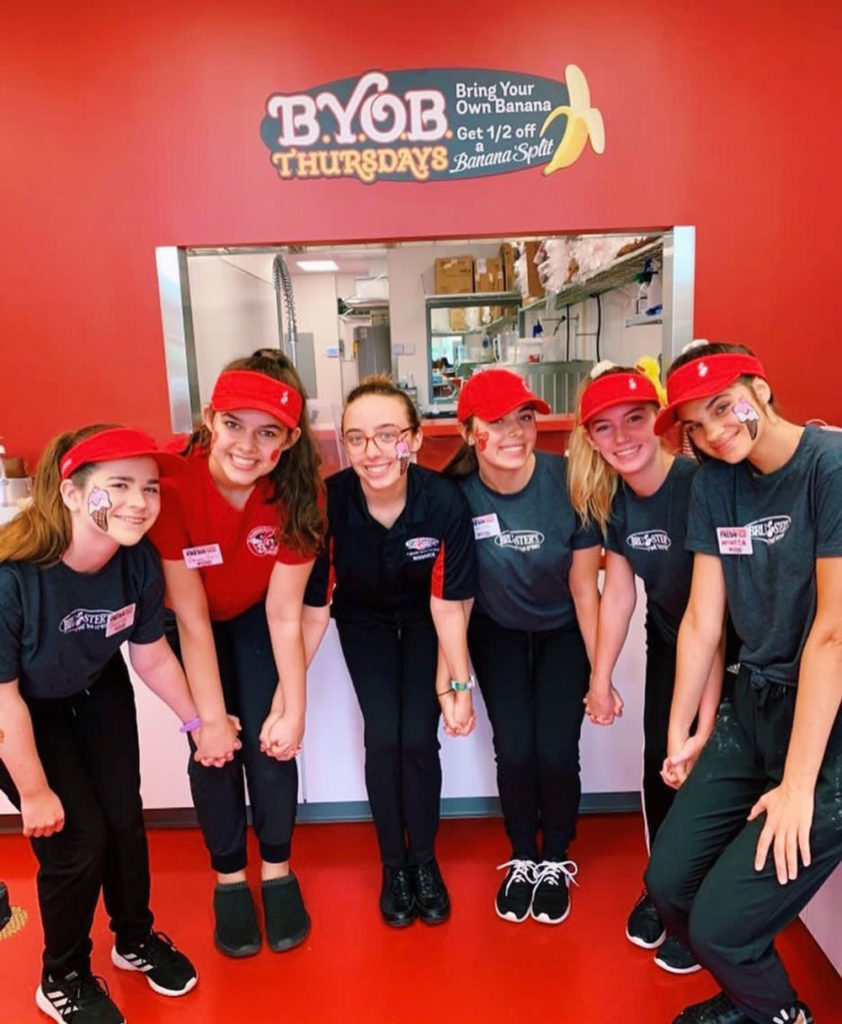 Wytiaz opened her first Bruster's store on April 3, 2019 in Windermere, Florida. Success came quickly and now she's even looking to open another location.
Corporate support at every turn is built right into the Bruster's business model. Everything from training and operations to marketing and product development is readily accessible by all franchisees.
"The Bruster's corporate department is fabulous," says Wytiaz. "All three Regional Operation Department VP's came to help me open my store. The marketing team is constantly helping me succeed and I am able to communicate with them regularly as well."
Being a Bruster's Real Ice Cream franchisee has been rewarding for Wytiaz. "Owning a business allows you the freedom to work for yourself with the comfort of having a franchise to support you," she says. "My life has been impacted by the kids working for me, the customers that are happy to enjoy the ice cream, and the relationships I have built along the way."
Bruster's Real Ice Cream is known for its proprietary, home-style mix that's delivered fresh from its dairy to its stores. From there, Certified Ice Cream Makers craft up to 37 featured flavors fresh each day. The brand has grown to nearly 200 independently-owned locations in 24 states, Guyana, and South Korea.
Ask Wytiaz if she would do it all over again and she says, "Absolutely! Nothing beats making people happy and serving ice cream to your local neighbors!"
If Bruster's Real Ice Cream sounds like the kind of cool opportunity you have been looking for, get the scoop about franchising opportunities by calling (724) 312-8739 for franchise information.