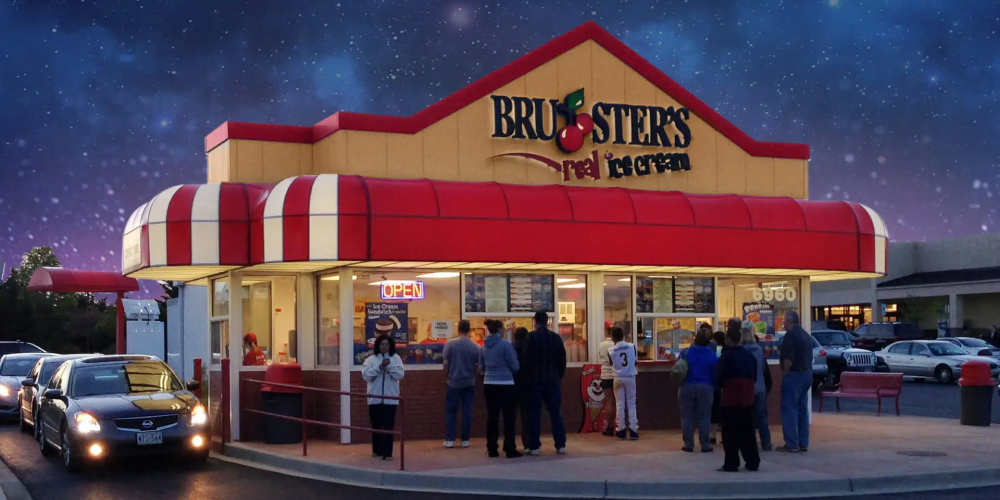 "Best Franchises of 2019," Aspioneer Magazine,
Bruce Reed first set out to create an outlet for his passion for extraordinary ice cream and stellar customer service. Thus, in 1989, Bruster's Real Ice Cream began with a worthy mission: creating superior products, enhancing employee skills and striving to achieve customer satisfaction in an atmosphere that is simple and fun. Thanks to their rich (in flavor as well as texture) ice cream, the company saw momentous growth primarily through referrals and word of mouth of its loyal fans. Building upon the simple value that good service equals good business, Bruster's Real Ice Cream opened a franchise location and then grew into areas like Georgia and South Carolina. Now there are nearly 200 independently operated locations across the United States, Guyana, and South Korea. The company's focus on the West Coast is resulting in a growing presence with new stores opening in California, Arizona, Utah and more are to come. On July 13, 2019, they celebrated their 30th anniversary and despite achieving such success, Reed still believes in running the business like he did when it first launched: consistency both within the products and choosing the right franchise partners.
We spoke to Bruce Reed, Founder and Owner of Bruster's Real Ice Cream about his journey in turning an idea into reality, the importance of passion and his intentions onshaking the dessert market.
"We have always believed we have the best ice cream. Combining our premium product with great franchisees, associates and customers has allowed us to continue to successfully grow."
Creative Flavors
Bruce Reed: We are owners in a dairy located in Titusville, Pennsylvania which enables us to control our product from cow to cone. The ice cream is made the old-fashioned way from cream that is slow kettle processed and designed specifically to create the Bruster's flavor. Our proprietary homestyle mix is delivered fresh from our dairy to each store, where franchisees and Certified Ice Cream Makers craft small artisan batches fresh onsite daily. Each unique flavor of ice cream is full of the freshest, highest quality ingredients and our creamy texture results from never being hard frozen. We have over 150 recipes on rotation, and at least 24 are handcrafted daily ready to be enjoyed in crunchy, handmade waffle cones, sundaes, candy-filled blasts, and thick milkshakes.
Smashing Competition
Bruce Reed: We believe our business accomplishments stem from these things: First, Our product – everything starts with our proprietary home-style mix delivered fresh from our Pennsylvania dairy to each store, where small artisan batches are made on site daily at each store by Certified Ice Cream Makers. Second, Our people – we've created a culture where decisions are based on what's best for the franchisee's business and their customers' experiences. We support and empower them in an effort to grow their individual businesses.Third, Our culture – everyone from our corporate team, to our franchisees, to our Scoopers and Certified Ice Cream Makers share a passion for our products and the Bruster's family.Fourth, Our business model – the walk-up service window allows our franchisees to easily adjust to the peaks and valleys of the day while also creating an experience where volume service is limitless. Fifth, Our communities – our franchisees have built great affiliations within their markets and are our advocates. I've coached our business to operate through the lens of "'Yes' is the Answer." 'What' is the question." I've always said the customer will tell you what they want if you ask. So, we always start with that. If that means making a banana split with three different flavors of ice cream, we will. Or if they want their ice cream served in a pint container because that's their preference, it'll happen. Are they unintentionally trying to redeem an expired coupon? Just say yes. The experience our people create becomes what guests talk about – in addition to the delicious ice cream they enjoyed.
Recreating the Passion
Bruce Reed: I was having difficulty recreating the passion and focus of the original store at each new location so we knew franchising was something to consider. We created and maintained a multistep franchisee process which includes: First, Discovery: Qualifying and educating franchise candidates to make an informed decision about joining Bruster's Real Ice Cream. Second, Site Selection: Assisting franchisees with finding the best location with the right terms. Third, Training: Providing comprehensive training prior to opening, at the opening and beyond. Fourth, Resources: Offering proven tools, programs, ideas, and tips to maximize the business. Fifth, Support: Delivering committed, experienced support throughout the lifetime of the business. Sixth, Evolution: Creating new flavors, introducing new technology, collaborating with other owners and continuing to improve the business for all. We also work closely with a franchise advisory board to ensure we stay grounded and focused on the issues most important to our franchise community. Additionally, our leadership team calls franchisees each month to see how things are going and how we can support their efforts.
"At Bruster's, our core values are respect, accountability, involvement, heart, and fun. We believe when our franchisees and associates embody these characteristics, our customers will, too. "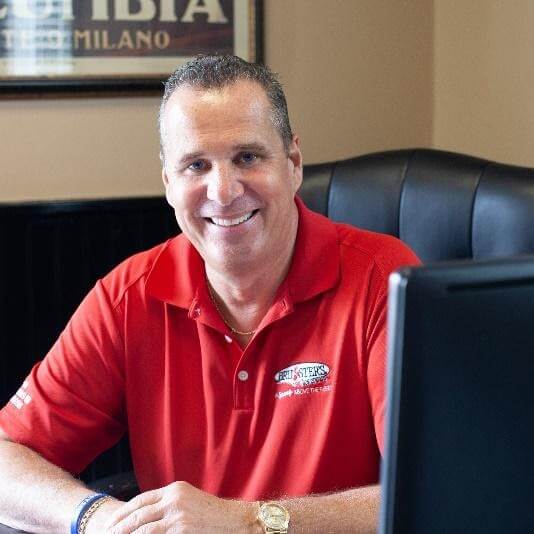 Staying Agile
Bruce Reed: We concentrate on a superior product made fresh daily, served in a clean simple environment and generously portioned at a fair price.Since we opened in 1989 our product prioritization and culture haven't changed but the industry has. So, to remain "A Scoop Above the Rest" we've continued to invest in the company:Firstly, we built out our leadership group. We hired CEO Jim Sahene more than 17 years ago when the chain was emerging (50 units), because his experience and vision complimented my entrepreneurial spirit.Once we had Jim, we brought in other accomplished senior executives dedicated to supporting our franchisees' success. Secondly, securing partial ownership of the dairy that produces our proprietary mix to ensure consistency both with our products and the pasteurization process.Thirdly, introducing flexible design models to meet the changing real estate environment.
Setting Resolutions
Bruce Reed:While our focus is not on a particular number of new locations, Jim and I believe our ultimate goal should be continuing to open one great store at a time. Being in our sixth consecutive year of same-store sales growth, with our best-ever average unit volume, inspires us to work even harder for both our franchisees and customers. We'll continue to emphasize those efforts while also looking at strategic development in markets on the west coast and beyond.
Aspioneer is the rich business resource for in-depth coverage of latest trends; hottest news in trade, tradition, innovation, technology; best practices and inspiration; expert opinions and top-of-funnel analysis of strategic, tactical and operational issues that are specialized for the professionals. www.aspioneer.com