Why

 

Bruster's

With over 200 franchised locations, Bruster's is an established brand with widespread recognition, a strong fan base, and a community of loyal franchisees. We asked our franchisees why they joined our family. Here are 30 reasons why you should consider joining our family too:
30 Reasons to Join Our Franchise
Family
1.    Fun, rewarding business
2.   Premium, fresh-made products
3.   Quality controlled from cow to cone
4.   Simple business model
5.   High-demand product, not a fad
6.   Happy franchisees willing to share ideas, help each other
7.   Minimal staffing issues
8.   Innovative, ever-changing product selections
9.   NINTH consecutive year of same store sales growth
10.  Privately-held company
11.   Improved quality of life
12.  Pride of ownership
13.  Supportive, collaborative franchisor
14.  Multiple revenue streams
15.  Community connection
16.  Fundraising opportunities
17.  Opportunity to mentor youth
18.  Innovative product and flavor selections
19.  Tenured, committed leadership team
20. Discounted franchise fee for subsequent units
21.  Discounted franchise fee for veterans
22. No renewal fees
23. Generous protected trade areas
24. Relationship based on mutual respect and integrity
25. Hands-on site selection
26. Refined and proven business model
27. Owner-operator or semi-absentee model
28. Family first, family focused
29. Sophisticated data-driven analytics
30. Comprehensive national marketing program
Premium

 

Products

The Bruster's® difference starts with our proprietary home-style mix, delivered fresh from our dairy to each store, where small artisan batches of ice creams, yogurts, ices and sorbets are made fresh onsite. Every Day, each location offers at least 37 custom, decadent flavors from 200 recipes available.

If you haven't tried our ice cream before, you must taste for yourself the reason we are a scoop above the rest.
Frequently

 

Asked Questions
There are lots of ice cream shoppes, what makes Bruster's different?
In addition to making our rich and creamy ice cream fresh daily, our franchisees deliver cherished moments and memories by providing a gathering place in their community for friends and families to celebrate their milestones. Our unique walk-up model, with multiple service windows, also allows our franchisees to promptly service the ebb and flow of customers and maximize their revenue opportunities. The Bruster's brand has always been A Scoop Above the Rest™!
Other than ice cream, what else does Bruster's offer?
While Bruster's is known for its decadent ice cream, our franchisees also offer gluten free, vegan and no sugar added ice cream. Some of our flavors are year-round favorites while others are seasonally available. We serve frozen yogurt and sorbet, while custom cakes and pies are available for take-out. Finally, we offer an endless combination of sundaes, blasts, and shakes. There is literally something for everyone! Not a trend or a fad. All of these options create additional revenue opportunities for our franchisees.
Everything is made fresh daily, why is that important?
Bruster's controls the pasteurization process, makes our own proprietary base mixes and sources only the highest quality mix-in ingredients. Combined with our franchisees making the end products fresh on site daily, our franchisees set themselves apart from local competitors and help us create an unmatched brand experience. In fact, 90% of our franchisees were customers first!
I don't know anything about making ice cream, is that a problem?
Absolutely not! Bruster's has been teaching people from all different backgrounds how much fun living the ice cream dream can be. Our team will expertly guide and support you through all facets of site selection, construction, marketing, training, and store operations. Even after you have settled into your new role as franchise partner, you will have access to ongoing coaching, tools, resources, best practices and programs. No ice cream experience necessary!
How do you help franchisees maximize their investment?
We monitor our new franchisees progress against benchmarked goals and provide guidance and support to meet those goals throughout the first year. Once the franchisee has learned the ice cream business and feel they are consistently delivering a superior customer experience, we encouraged them to add outside sales, catering, fundraising and sponsorship opportunities to further increase their revenue. Many have incorporated a mobile unit to sell ice cream at sporting events, schools, concerts, festivals and fairs.
Do I have to work in the store every day?
While all franchisees are expected to be engaged in the business and fully committed to minimizing expenses and maximizing revenue, the business is well-positioned for either owner-operator or semi-absentee ownership. With state-of-the-art technology built into our POS systems, our franchisees can monitor their business metrics from anywhere!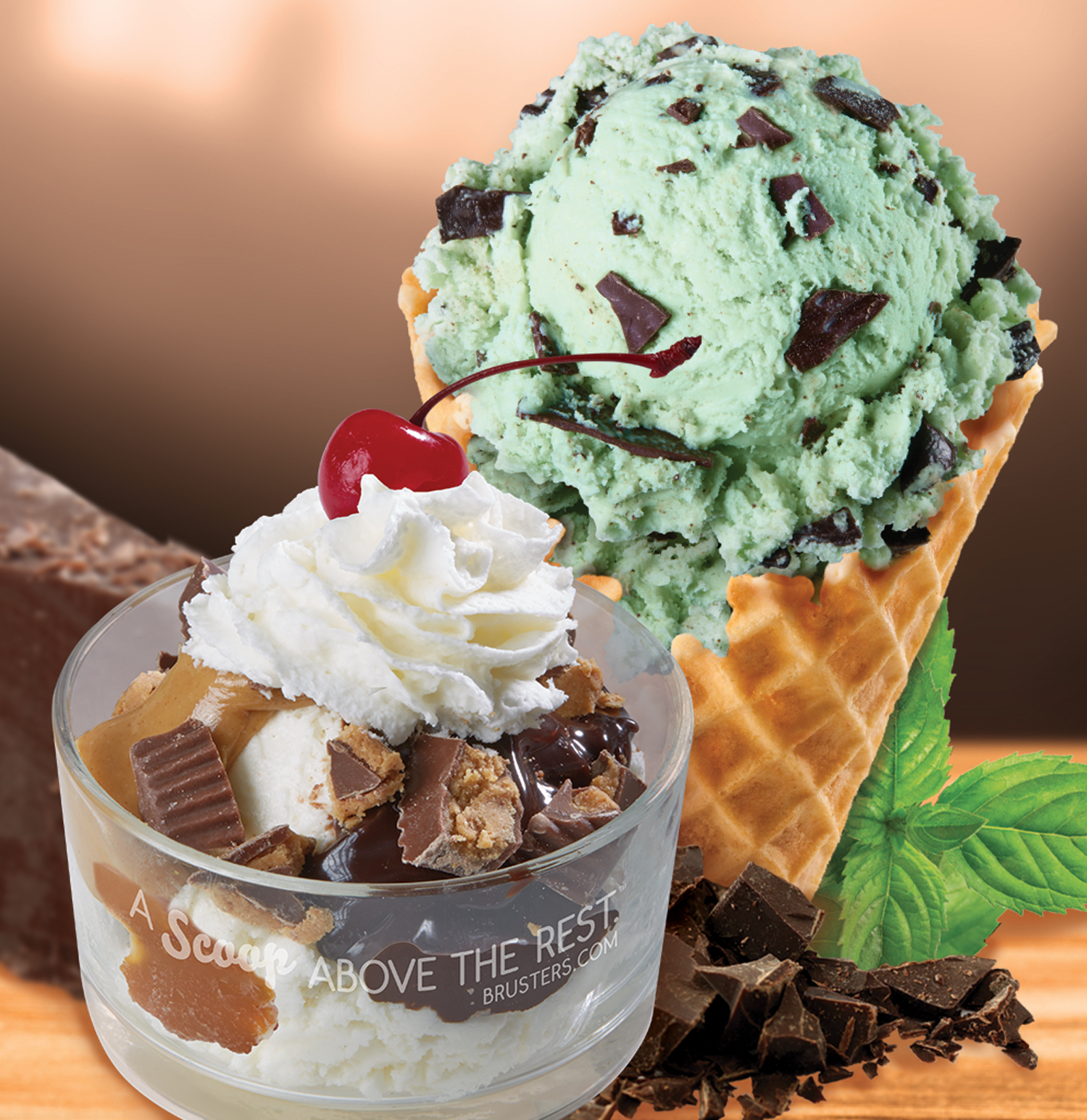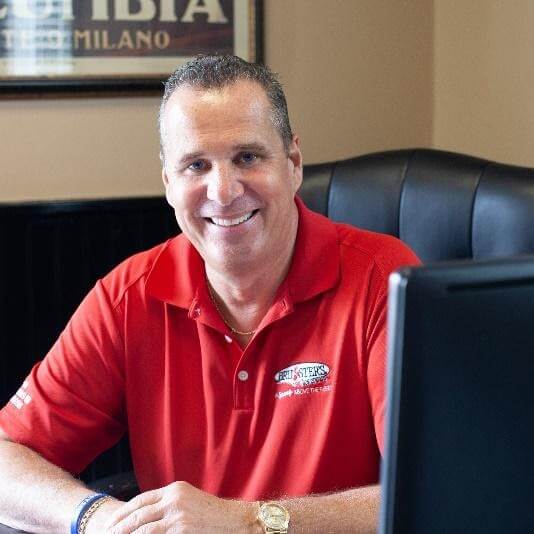 Bruster's Is One 
Sweet
 Business
…Learn Why From Our CEO!
If you are curious about living the ice cream dream, there is no person better qualified to give you insight.
Please join us for a special 1-hour conference call with Jim Sahene, Bruster's CEO.
Register for one of our monthly CEO calls and we will send you the details!
No Obligation… Just information!