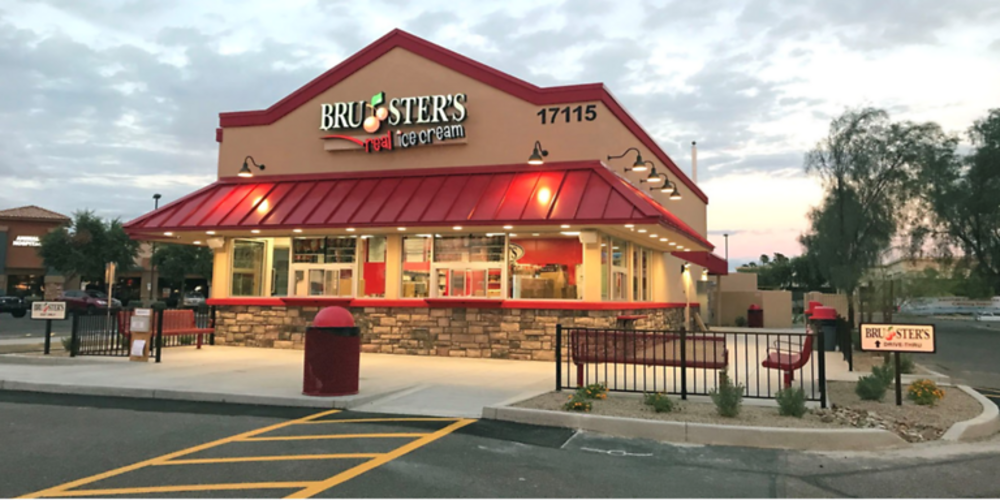 By Kerry Pipes
When Covid-19 spread like wildfire across America, stay-at-home orders forced restaurants in many cities to close their doors. But Bruster's Real Ice Cream was able to remain open and 'Scooping Smiles' in every state. That is because the brand's business model centers on walk-up windows, drive-thru service, call ahead and online ordering, minimizing contact and keeping customers and employees safe.
Bruster's Real Ice Cream is a Pittsburgh-based franchise known for its 150 flavors of premium, handcrafted ice cream, yogurt, Italian ice, and sorbet. The brand's proprietary, home-style mix is delivered fresh from its dairy where Certified Ice Cream Makers craft at least 24 flavors every day.

During the Covid-19 crisis, Bruster's operators have been able to sell more than just cones and sundaes. They've also focused on higher margin items such as pints, quarts, and half gallons customers can take home.
"During this unprecedented situation, people are seeking ways to treat themselves," says Jim Sahene, Bruster's CEO. "Our franchisees have discovered ice cream is playing a significant role in helping communities cope and that has been extremely meaningful."
Bruster's has even utilized delivery by nationally recognized food delivery partners so customers don't have to leave home to enjoy the affordable indulgence. Many franchisees have added call-ahead ordering with car-side delivery. Some reduced hours to minimize staffing issues and labor costs. Others offered free ice cream treats to hospital and nursing home staff, creating a deeper connection with their communities.
As Covid-19 raged on throughout the country and world, the corporate office at Bruster's stayed in touch with franchisees by issuing a weekly communication from the CEO full of recommendations, tips, tools, and resources to help manage local restrictions. The company provided personal protection gear and developed personal protection requirements for all scoopers and customer facing employees. The company also mitigated supply chain issues to ensure products were available for franchisees to order. Marketing and point of purchase materials were supplied and a new campaign slogan featuring the tag line 'Bruster's Franchisees are Scooping Smiles To Go!' was created to build awareness.
"I could not be prouder of the immediate action our leadership team took to reach out to our owners, identify issues, create solutions and provide calm, reassuring guidance throughout this situation." Sahene says. "Yes, we had some bumps in the road, but our franchise system hasn't just survived, it has thrived. That speaks volumes about our model, our franchisees and the team of professionals supporting them."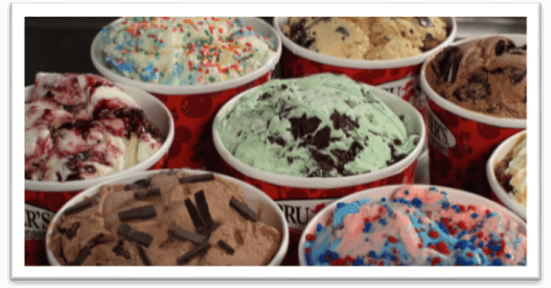 For three decades Bruster's has offered franchisees a fun and rewarding business opportunity that provides multiple revenue streams and is virtually recession resistant. Franchisees are backed by a corporate team that is supportive, responsive, and collaborative, with more than 200 years of combined franchise support experience.
If Bruster's Real Ice Cream sounds like the kind of company and investment opportunity for you, this might be the time to investigate. There are nearly 200 independently owned locations in 21 states, Guyana, and South Korea. To find out more about the brand's opportunities and available territories call Lori Molnar at 724-312-8739 or click here for franchise information.
Source: Franchising.com, June 2020